First Floors in Giffnock are offering 10% OFF ALL MODULEO FLOORING!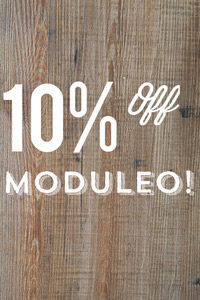 When choosing the right flooring option there are many things to take into consideration.
First of all what is the correct flooring option to choose for the particular area you have in mind. Well, here at First Floors we will be more than happy to guide you through all the products that are available. For example if you are re-doing your bathroom then a great choice for you would be a luxury vinyl. At First Floors we have a fabulous choice of vinyls for you to peruse. One of our best selling vinyls is the wonderful Moduleo flooring. Moduleo originates from Belgium and comes in a beautiful range of wood and stone effects. The product is totally waterproof and is scratch and stain resistant as well. This clever product is also lovely on your bare-feet and not cold like ceramic tiles. The finishes of this product and very real indeed and each board or tile does not follow the same pattern, so when installed it looks very natural indeed. One of our biggest jobs for Moduleo flooring so far is supplying this wonderful product to The Orchard Park hotel which is situated in Giffnock. The Orchard Park is a busy hotel that holds many types of functions including Weddings. As you can probably guess the flooring option has to be pretty tough indeed to cope with that amount of human traffic and high heels! The designer was extremely concerned to acquire a flooring option that would be beautiful and elegant, but also hard-wearing! Well after taking various samples and putting them through the tough test they decided on Moduleo. If you are thinking of installing a luxury vinyl in your home, then please visit the Orchard Park where you can see how fantastic the floor looks. It goes all the way through the reception and also into the function room. They loved it so much that they now are going to install into the busy bar area. A true testament indeed to a fabulous product! At First Floors we have the complete range of Moduleo in nice big samples so you will get a more realistic idea of what the product will look like on a bigger scale.Our showroom is situated at 176 Fenwick Road Giffnock G46 6XF. Please come along where we will be more than happy to answer all your flooring questions.