If you're looking for affordable but elegant flooring for your home, vinyl is a great option. Let's take a closer look at what it is as well as its benefits.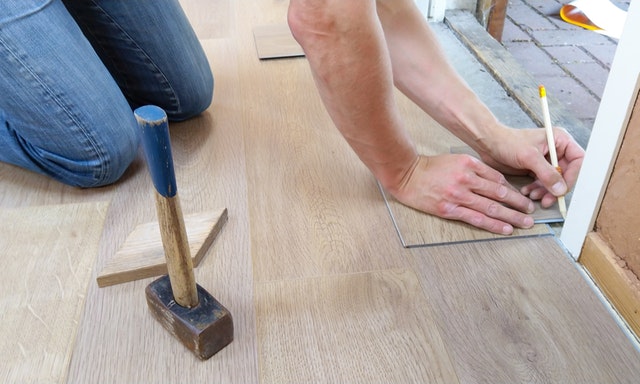 What is vinyl flooring?
Vinyl is a synthetic flooring material that has risen hugely in popularity in recent decades. Originally primarily used in commercial applications, it's available in rolls or tile format. Large vinyl rolls are flexible and continuous and are completely impermeable to water. Vinyl tiles, on the other hand, are stiffer and are either glued down or interlock together.
Luxury vinyl tiles (LVT) are extremely popular for residential applications and is a softer and warmer option compared to real wood floors, stone or ceramic tiles.
What are the benefits of vinyl flooring?
In a busy home, vinyl flooring is a great option. Thanks to its durability, many homeowners are choosing to use it in hallways, kitchens and bathrooms – the areas in your home that experience the most foot-fall.
This durability also offers excellent peace of mind – you won't have to worry about asking visitors to take their shoes off as soon as they walk through the door to preserve your new flooring.
Vinyl flooring is available in a number of different designs, styles and colours, making it easy for you to match the interior design of your home. We'd advise you visit our flooring showrooms to see the full range.
There's no doubt about it, vinyl flooring is one of the best low maintenance flooring options on the market. It only requires a regular mop and sweep, and because it's resistant to stains and water, it's perfect for humid areas such as bathrooms.
It's also worth remembering that vinyl flooring is scratch resistant, so if you have pets or young children, it won't damage as easily as wooden flooring.
To find out more about luxury vinyl flooring, contact the team at First Floors today. We offer all the most popular brands including Amtico, Karndean, Moduleo and Quickstep.