Alternative Flooring – Innovative, Stylish and Unique
At First Floors one of our most eye-catching stands in the showroom is our range from Alternative Flooring.
Featuring a wide range of carpets including the Quirky B range of patterned wool carpets, natural fibre carpets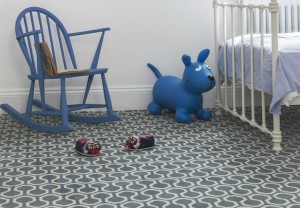 including Jute, Seagrass and Sisal, and the innovative 'Make Me A Rug' feature whereby you can choose any style, size, border and material for your very own made-to-measure rug or stair runner.
Alternative Flooring has a unique system whereby you choose not only the design of carpet you want, but also the edging. There are many options to choose from – from a small contrasting cotton border to a wider double coloured style or even leather or suede in a matching colour.
So what makes Alternative Flooring carpets different?
Alternative Flooring makes carpet fun, quirky, unique and a real talking point in your home. If you dare to be different, this is the perfect brand for you! This brand has even collaborated with some iconic brands such as Liberty to produce a stunning range that is quirky, stylish and innovative – helping to create living spaces as unique as you are.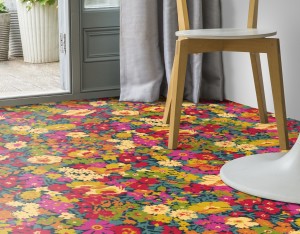 As a flooring brand it has bags of character, and it stands out as a beacon of creativity. It has a cheeky sense of humour, mixing an inspiring range of designs with natural classics.
The carpet from Alternative Flooring is sustainable, especially the natural range made from coir, sisal, jute and seagrass.
Natural Carpet
Alternative Flooring is the leading brand in natural fibre carpets. Inspired by nature, the natural flooring range provides many textures, colours and fibres to add interest to your home. Sourced from natural resources, the range includes Coir and Jute from India, Grass from China and Vietnam, and Sisal from Mexico.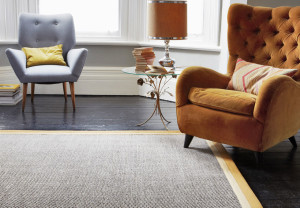 Wool Carpet
The Wool carpet options available are full of character and texture. Made with rich wool, it is luxurious, soft and comfortable. The knits will keep your feet warm and sound proof any room. Choose from traditional and modern and everything in between.
The Quirky B Collection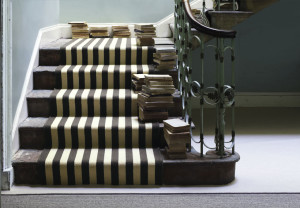 The Quirky range features runners, carpets and rugs all with stunning patterns to bring your home to life. Two of the designers featuring in the Quirky B range are Margo Selby and Ashley Hicks. All of the carpets are made on Axminster looms and is bursting with Brit style. The award winning collection includes Dotty, Skinny, Flair, Tess and more. From Fairisle designs to polka dot, and tartan to geometric, they are available in some gorgeous colours.
Remember we offer a price match guarantee, full fitting service, 0% finance and FREE fitting service. If you would like to get a quote for Alternative Flooring, don't hesitate to get in touch.