Check out what one of our floor fitters done with a small space underneath the staircase! Clever and innovative ways on how to utilise space has become a recent trend in the home interiors world.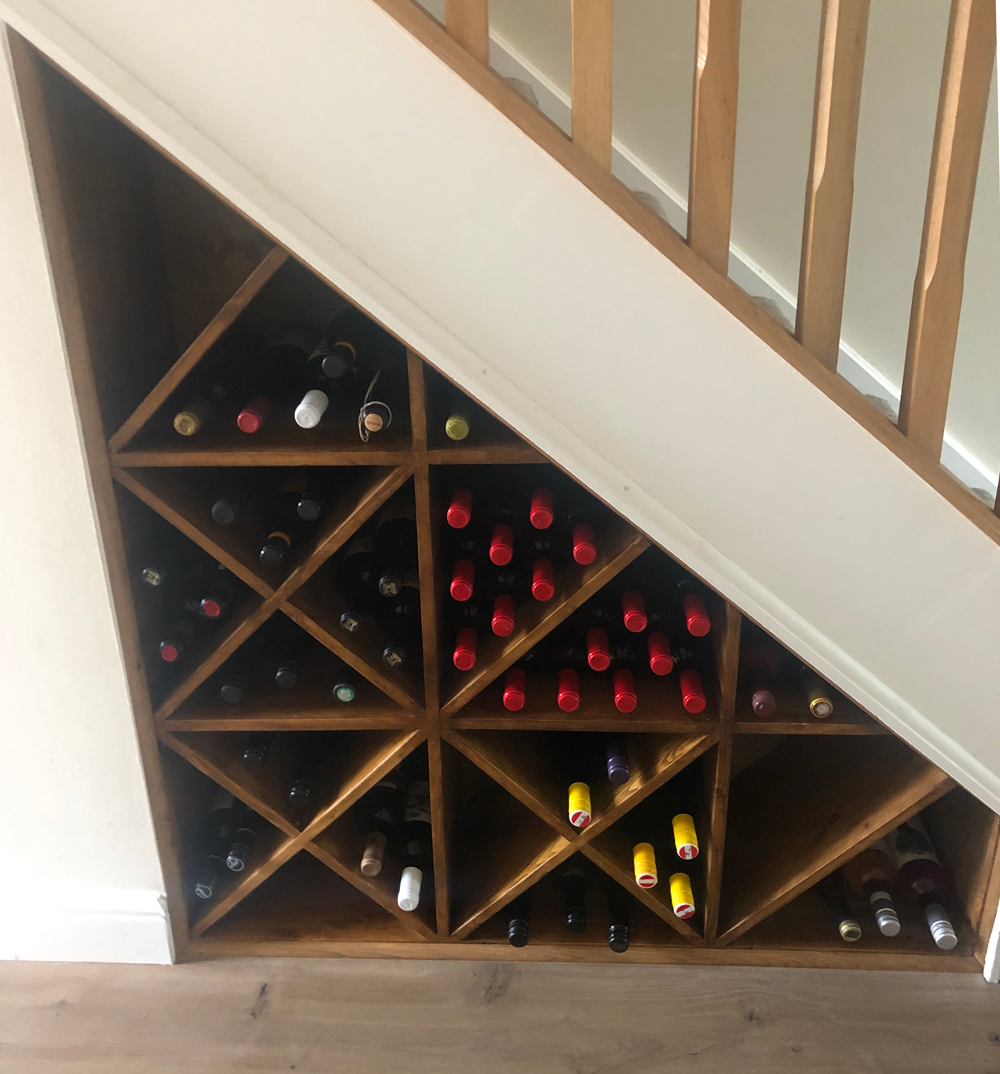 The new tiny home trend has arrived in 2020. What is most delightful and satisfying is the use of very square inch and the clever use of small spaces. Whether you live in a small or large home, you can still grab a few innovative ideas to transform your home and make the most of the space you have!
Use Your Empty Walls
No matter the size, every home has atleast four walls. The walls are the home's number one interior assett that is less likely to be utilised. A blank wall is fantastic for hanging your pictures, but can be used for so much more. 
Build tall bookshelves for extra storage
Install hooks and hang your bike on the wall
Try a living wall planter in order to have plants without taking up any table or floor space for pots
Hang extra pieces of furniture like fold-up chairs and tables. 
Make More Use of Your Furniture
Picking furniture for your small space can be challenging but why not combine to uses into one? For example, instead of putting an end table next to your sofa, consider using a pretty side chair. That way it can double as extra seating when you have guests. Instead of a coffee table, use a bench that can double as a seating area, that also has storage inside. That way you get a table, seating, and storage all in one. And the biggest one, swapping your double bed for a fold out sofa bed, just as comfy but half the space! 
Let there be light

A small space can appear larger with the right lighting. Allowing natural light shine in through the windows, also use additional lighting throughout your space to bring in some warmth to your room. If you don't have the space for standing lamps, choose lighting options that don't take up much space, like string lights, wall sconces, or pendant lighting.
Get rid of stuff
The biggest benefit from living in a small space is that it makes you organise your belongings and bringing down the amount you keep in your home. Overcrowding a space can really make it feel smaller than it really is so editing down the objects you keep in your home can expand the space and you get rid of the things that don't really serve a purpose in your home, making the space very effecient. 
Use large rugs
Decorating a small space is all about tricking the eye into seeing more than there really is. When you use small rugs in a small space, you see—and think—small. Decorating with large rugs, however, give a sense of grandeur and the feeling of a larger room. Ultimately, the shape of a room and the furniture within it will dictate the best size rug to purchase, but always aim to go as big as you can.