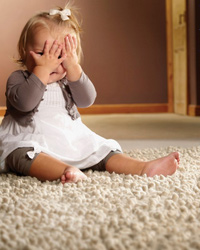 The wool rug range by RugGuru are effortlessly stylish and beautifully made. We are delighted to now retail this range of wool rugs, which perfectly compliment wood and laminate flooring, giving you that luxurious feel underfoot whilst enjoying a hardwood or laminate floor covering.
Wool rugs inspired by travel
The RugGuru range has been inspired by the designers' extensive travel throughout China, the Middle East and China. These areas are all renowned for making high-quality rugs, using only the best yarn available.
Manufacturing wool rugs since 1954
RugGuru is a family run company, and they have been producing high-quality rugs for over sixty years. It's premise is to manufacture rugs based on the importance of design, colour and texture. Their passion to design and create beautiful rugs has resulted in a wide range of choice for your home.
Hand woven wool rugs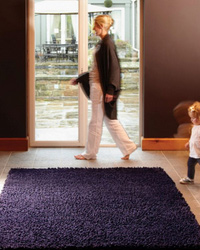 The range of rugs by RugGuru are hand-woven wool, ensuring that your home feels special as well as looks great. Texture and warmth add harmony to your property – and the easiest way is to do this underfoot.
Hand-picked rug collection
At First Floors we have carefully hand picked our manufacturers, we don't just retail any and every carpet, wood, laminate and vinyl brands. Our requirements is that products are ethically sourced, excellent quality and that we have ranges that suit all budgets.
Price match guarantee
We price match our products so you can rest assured that you won't be paying more than you should. Our products are highly competitive but with the added bonus that we provide exceptional customer service that we are confident you won't find elsewhere.
Carpets, rugs, wood and laminate – your one-stop shop
We provide an end-to-end service from advice and help in choosing the right floor or wool rug in the showroom (or in the comfort of your own home) to a free home consultation and aftercare. Every step of the way we are on hand to offer help and advice.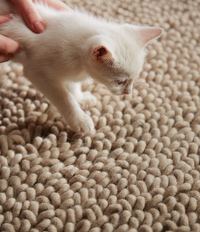 We are located in the heart of Glasgow's Southside, close to Giffnock train station and within easy reach of the M77 motorway. For customers who struggle to get to us, and have mobility issues we are more than happy to bring samples to your home. Just let us know what you are interested in and we will do our best to help you choose the right floor in the comfort of your own home.
Find out more about RugGuru Wool Carpets and see the choices available.