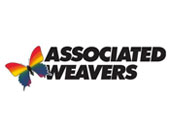 Associated Weavers (AW) is one of the biggest producers of tufted broadloom carpet in Europe.
It has produced some of the softest carpet available anywhere today from the Sensualite iSense collection. We stock both of the Associated Weavers ranges – Invictus and Sensualite. This brand exports to over 55 countries and has sales offices in the United Kingdom and Germany. Visit the showroom to see the full range, you can also have one of these carpets made into a rug of any shape and size using our bespoke rug service.
Invictus
Invictus provides what can only be described as heavenly comfort from a range of broadloom carpets. This is the latest generation of carpets, featuring solution dyed yarns combined with softness, appealing colours and outperforming stain resistance. Perfect for busy, demanding homes.
Sensualite iSense
This is a magnificently versatile carpet range featuring the softest carpet available today. With softness, comfort and luxury it's ideal for a bedroom.
This extremely soft polyamide yarn outperforms any other carpet yarn when it comes to soothing comfort, due to the high number of fine filaments it adds another dimension to broadloom carpet.
The Sensuality range is made up of four collections of unique broadloom carpet, each in a subtle range of colours including those with a subtle sparkle.
View the Sensualite range on the Associated Weavers website
First Floors is a 4,500 square flooring showroom based in the heart of Glasgow's southside. We stock all major carpet brands and provide a bespoke rug service whereby you can have any of our carpet ranges made into a rug of your choice. In addition we have one of the best collections of solid and engineered wood, laminate and luxury vinyl in Glasgow. We provide a tiered carpet fitting service, price match guarantee on all of our carpet ranges, interest free finance and a free home consultation.