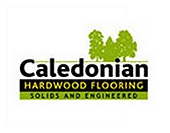 Caledonian hardwood flooring offers a beautiful range of natural wood floors, available in many different species, widths and finishes.
First Floors in the heart of Glasgow's south side provides solid and engineered hardwood flooring from the UK's leading flooring manufacturers including Caledonian. This brand manufactures a beautiful range of wood floors and it's one of our most long-standing brands, allowing us to retail products at unbeatable prices due to our excellent relationships with its representatives. We have a stunning collection in store, including herringbone oak, whitewash ash, walnut and black nut. Visit the showroom to see the beauty of a real wood floor and to get an unbeatable quote. View our special offers as several of these are Caledonian wood floors.
Whether you are looking for the varied warm tones of American Walnut or Blacknut, or you wish to install something more traditional such as an oak wood floor, Caledonian provides beautiful textured wood flooring, full of character and available in brushed and oiled, lacquered or hand-scraped finish. The finish of the wood ranges from white and grey tones to deep chocolate and black tones.
With such a wide variety available, Caledonian is a very popular wood flooring choice for our customers as it offers affordability and durability. Whether you are looking for a solid board or an engineered floor, you won't be able to tell the difference as to whether the core is solid or multi-layers of wood.
First Floors is located in the heart of Glasgow's Southside, and our 4,500 sq ft showroom is winner of Scotland's Best Flooring Company 2017 and East Renfrewshire's Best Business 2017. We provide a price match guarantee, full fitting service, FREE home consultation and for families shopping with children we have a play area and coffee bar.