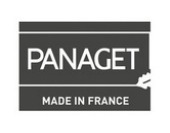 Beautiful & innovative French oak flooring from Panaget Parquet since 1929
Panaget Parquet flooring is one of our most exciting recent additions to the showroom. With around 100 combinations of wood styles, finishes and designs this is an innovative yet traditional choice if you are looking for a real wood floor. It is a rare brand that is both reputable and long-established brands providing the most amazing floor finish.
This brand has been established since 1929 and has inspirational roots. It uses the most exotic and well regarded woods on the market, creating a range of parquet flooring in stunning designs, colours and finishes, including wood floors with white, grey, classic and warm brown hues in traditional boards as well as herringbone, boat deck, marquetry and more.
Flooring from this exceptional brand is manufactured in Bourgbarre, a Breton village watched over by a belfry and towers. The brand has ensured that it has stayed innovative by evolving over the last 90 years, and it runs two plants with 150 employees working with 100% French oak.
This incredible range of beautiful floor is available in a range of species including bamboo, oak, jatoba, robina, walnut and teak. There are many laying patterns and designs to choose from, as well as a range of finishes.
Each type of flooring has its own laying method, which our fitters here at First Floors are experts in.  All flooring is 100% accredited. In addition to flooring, the brand also provides some exquisite wall panelling options, which are popular with interior designers.
To see the full range of  flooring visit our showroom or see the wood flooring collection on the Panaget website.
At First Floors we have large samples of this brand, and can advise you on the best floor for your home, decor, lifestyle and budget.