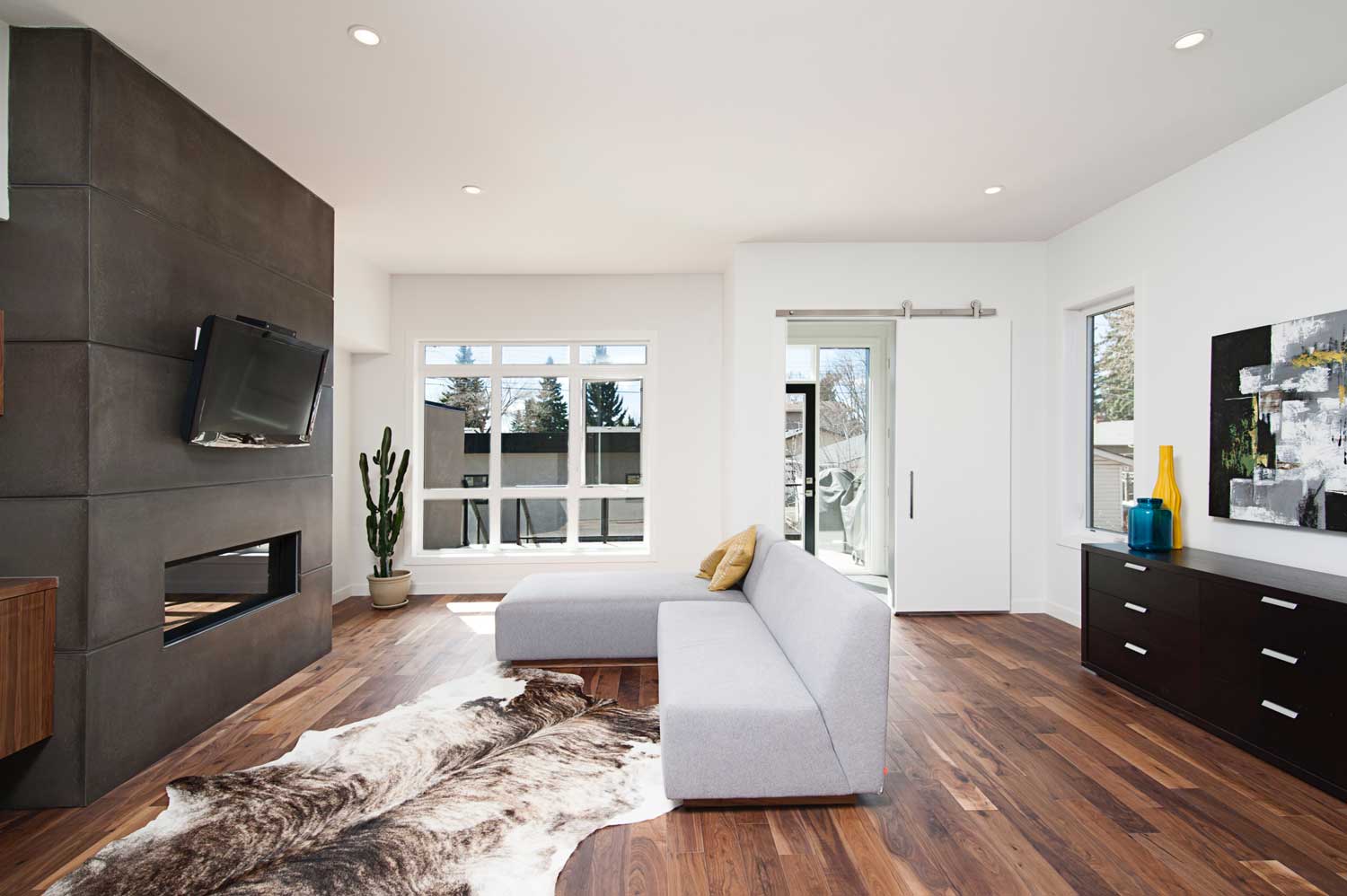 Choosing the right type of flooring is one of the biggest home decisions you will have to make, especially when taking into consideration the cost, durability and the need for maintenance. To help you decide what to install in your property, we will be comparing two common types of flooring, laminate and hardwood.
Laminate flooring is made up of different layers of durable materials. The core layer is made primarily from synthetic fibreboards for strength whilst the top layer has an imprinted image that resembles wood, stone or tiles. To be more resistant to stains, scratches and moisture, it is finished with melamine resin.
Hardwood flooring comes from trees such as oak, maple or hickory that are formed into planks. They are sanded down for a smooth finish and treated with a protective coating. It comes in a variety of widths, stains and grains and can last for many years when well maintained.
Aesthetics
When it comes to aesthetics, hardwood has a timeless appeal. Its natural texture and organic grains provide a more distinct look, making each plank unique. Although high-quality laminate flooring can imitate the appearance of wood, tile or stone, the unique qualities and texture of these materials cannot be replicated.
Price
Generally speaking, hardwood flooring is more expensive than laminate flooring. Because laminate is made from composite wood, it is relatively cheaper than pure hardwood.
Durability
Laminate flooring is more durable and resistant to scratches, moisture and general wear and tear since it is manufactured from pressed wood and melamine resin. Meanwhile, natural wood is softer, which makes it more susceptible to scratching and dents, especially in heavy traffic areas.
Ease of maintenance
Laminate flooring is easy to clean and maintain. It just needs regular sweeping and mopping to maximise its life. On the other hand, hardwood floors require more care. They need to be cleaned with special flooring cleaners and if it becomes scratched, you may have to sand and refinish it to restore its former beauty.
First Floors is an independent, family-run flooring company with over 20 years experience in the industry. We fit and supply competitively priced carpet, wood, laminate and luxury vinyl to homes across Scotland. We take pride in our high-quality products and our uncompromising customer service. For a free quotation, please feel free to call 0141 638 0968 or fill out this form.