For a limited time only we are offering a fantastic discount on Make Me A Rug from the stunning Alternative Flooring brand. Using our bespoke website link you will receive a discount of 15% using code Nov15.
With Make Me A Rug, you can choose any of the carpet ranges from Alternative Flooring and have it made into a rug in the perfect shape and size for your home. Choose from any of the carpet designs and compositions available including the natural fibre carpets and decide whether you would like a contrasting border made of cotton, canvas, leather or suede, or a whipped edge. There are literally thousands of combinations to choose from.
Alternative Flooring is one of the UK's most innovative brands available today and its bright patterned designs really set this brand apart from the rest. With Alternative you can give your home added character, personality and uniqueness all contained in a simple floor covering. It's one of our most exciting brands at First Floors, so visit the showroom to see the full range on the fabulous stands.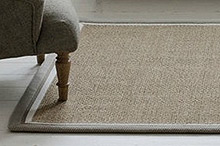 Our limited offer of 15% off is a fantastic saving on your very own bespoke rug. This discount is only available if you create and order your rug through this dedicated link. Alternatively you can visit our showroom and we will help you to create and order your rug using this clever online tool.
Please contact Patrick in the showroom if you would like a quote or rough idea of cost for one of these bespoke rugs. You can call us on 0141 638 0968 or send us an online enquiry. Find out more about Alternative Flooring here.
Click on the image below to take a look at the First Floors Alternative Flooring Make Me A Rug online tool.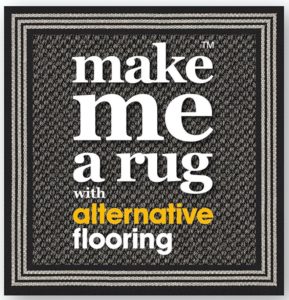 *Terms & Conditions – Discount cannot be used in conjunction with other membership or sale offers. Code Nov15 must be used and will only work with the dedicated First Floors Make Me A Rug link above. Ends November 30th.