Flemish brand designs and manufactures an exceptional range of rugs and carpets in a range of colours and designs taking influence from India, Persia, Iran, Post Modern New York and even Chanel. With an antique high quality feel, these rugs will be a stunning addition to any home.
Louis de Poortere is an exciting innovator in the

world of rugs and carpets. Established in 1929, the family brand actually goes even further to 1859 and the name is now synonymous with quality.
Using the finest raw materials and exacting techniques to create a collection of truly luxurious rugs, a Louis de Poortere rug for your home is the perfect way to inject instant elegance into any room. Louis de Poortere rugs specialise in traditional patterns and sophisticated designs that will never date or go out of fashion. This exceptional collection or rugs will inject subtle hues or a riot of colour in incredible textures that will tempt everyone from trendy young urbanites to lovers of classic textiles. Rich, indulgent reds sit alongside pastel pinks and blues, regal green florals adorn neutral cream rugs and earth-toned stripes promise to help create a peaceful, cosy ambience in your home.
The brand is continually exploring new production techniques and staying ahead in technology. Here at First Floors we are thrilled to bring these products to our Glasgow customers. We have the full range of samples in store and offer a price match guarantee*.
The collection is highly accessible, with prices starting from just £155. Here are just a few of the collections available. Visit the Louis De Poortere website to see the full range and contact us for a quote.
Here are just a few of the collections available:
The legendary 782-Hadchlu is a flat weave distressed rug that adds a classic touch to your home.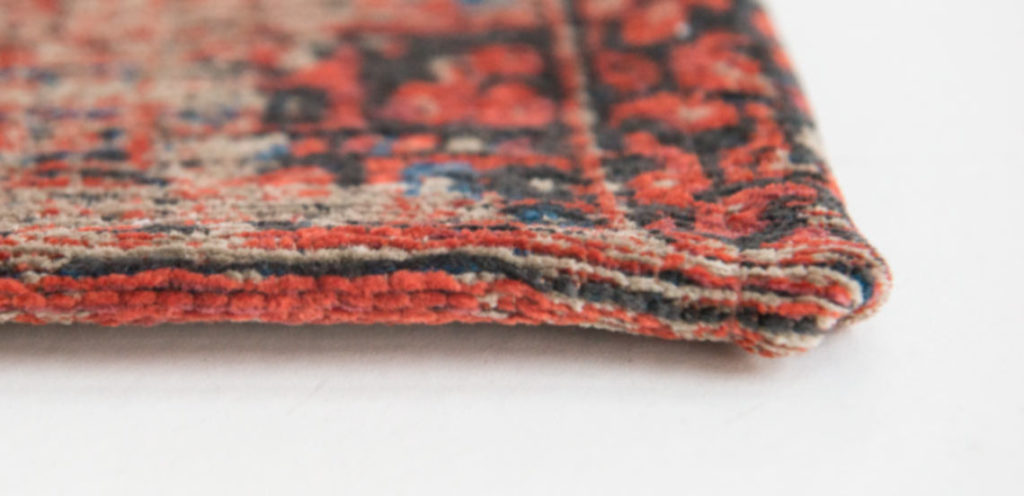 The shores of New Jersey and Long Island are whipped by winter gales creating ripples in the sand. The cotton chenille yarns provide beautiful texture, distressed areas and intricate stitching for a vintage look.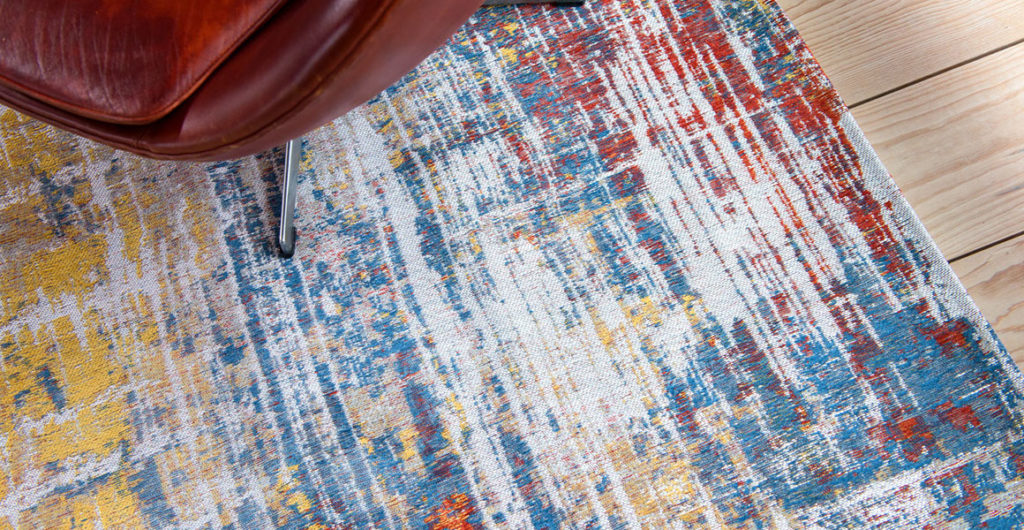 This range is inspired by the sixties with jacquard Wilton looms with cotton chenille yarns in a subtle, vintage colour way.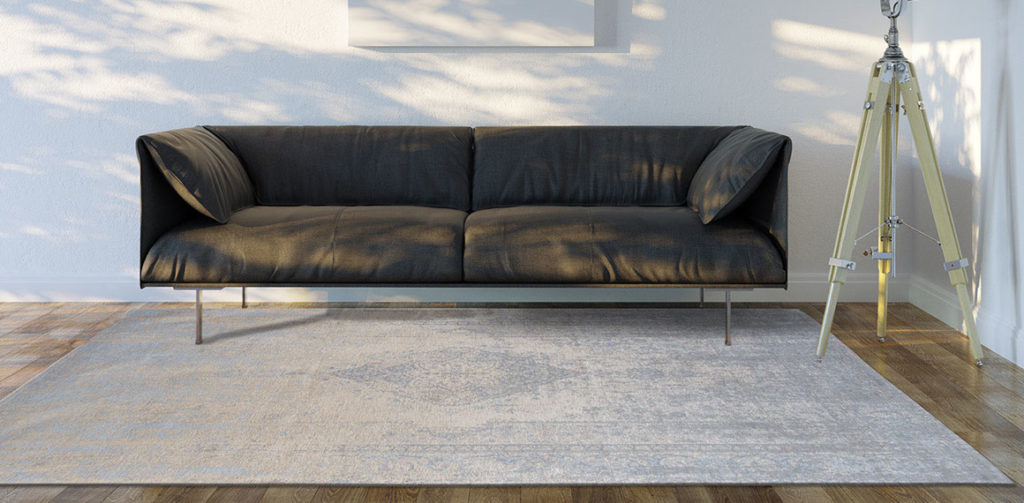 This patchwork collection is inspired by a mix of designs from the East and Europe in the 18th Century. All rugs are hand finished and the modern and rustic colours allow the rugs to be teamed with any interior style.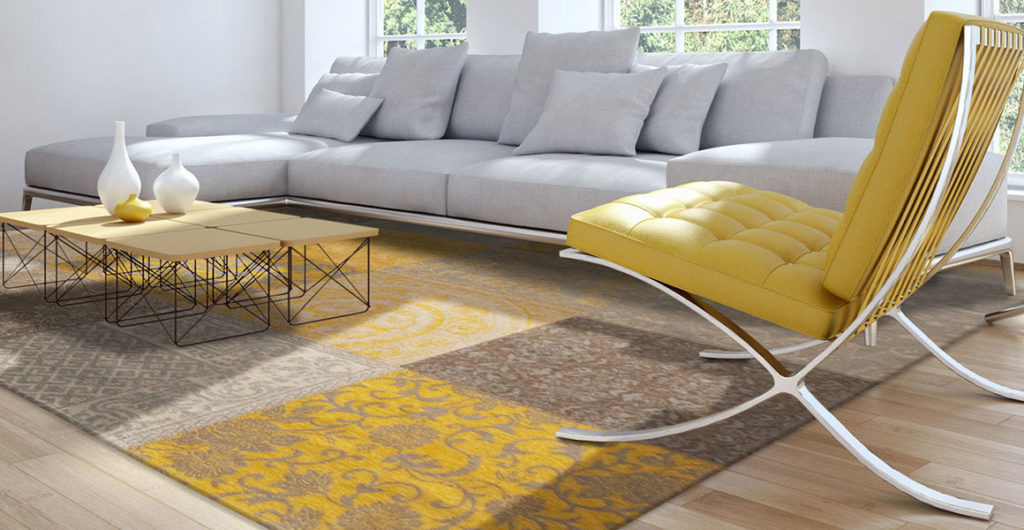 Inspired by the Indian sari silk leftovers with bright yet irregular patterns that will add a riot of colour to your decor.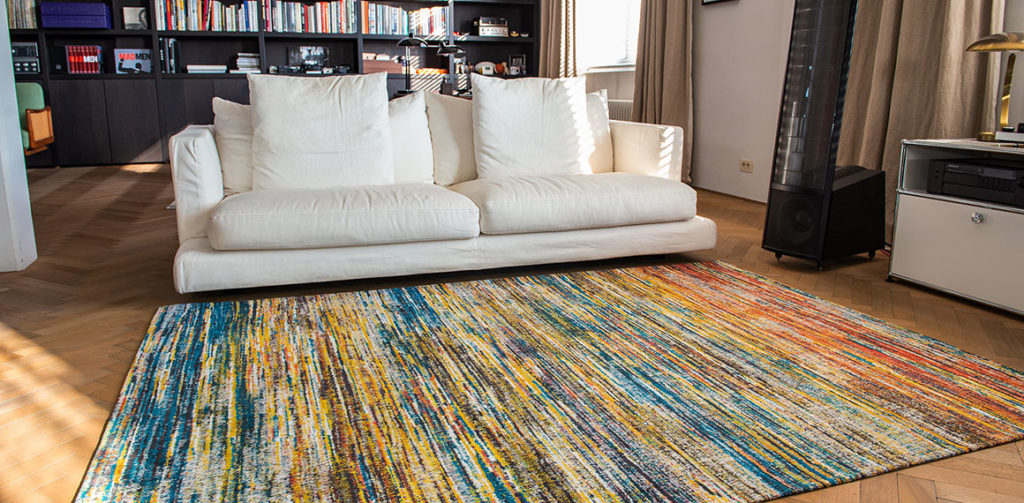 Visit the First Floors showroom to find out more about these rugs and to see samples in store. Alternatively, contact us for a quote. 
*Price match guarantee excludes online.