Have Any Carpet Made Into An Edged Rug!
Here at First Floors we work with a local trusted supplier to enable our customers to have any carpet available from First Floors made into an edged rug. The great thing about this service is that you can choose from a wide range of shapes, sizes and borders to create a unique, perfectly matched rug for your home.
You can choose any carpet from some of the UK's leading carpet brands including Cormar, Brintons, Jacaranda, Ulster, Alternative Flooring, Fibre and more. What's more, each of these brands offer a wide range of colours, materials and patterns.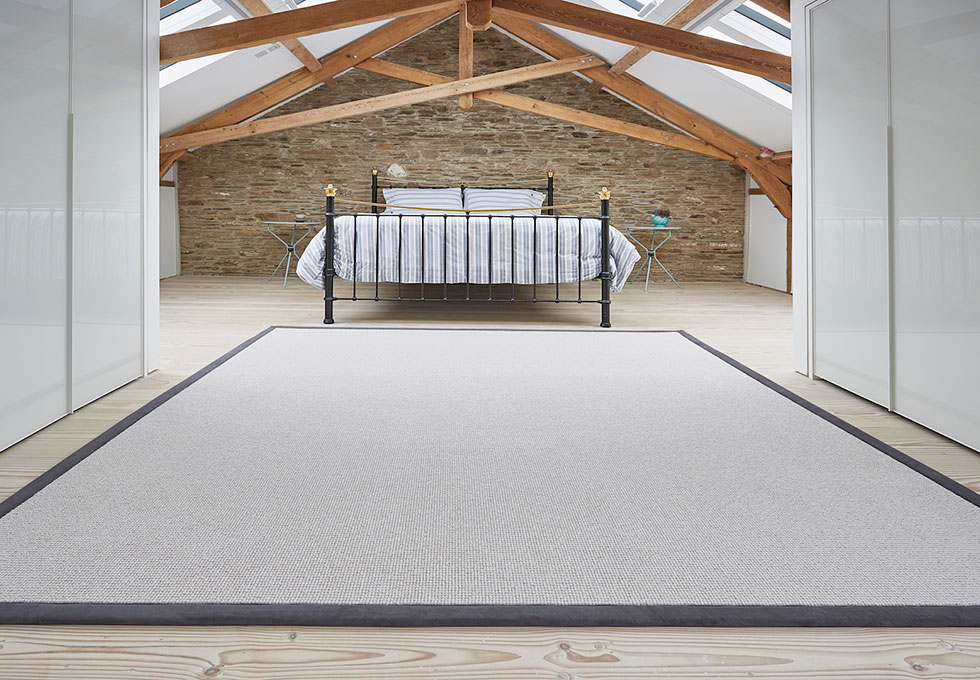 The cost of this service is just £15.99 per linear metre, and the result is an edged rug that perfectly matches your style, decor and room size. You could go for a neutral carpet and pick out colours of your soft furnishings and wallpaper in the border, or go for something really quirky like a polka dot, dog tooth or striped design with a plain border to really make it stand out.
In addition to this bespoke rug service, we also have several brands that provide stock and made to order rugs. These include Jacaranda, Brintons, Lifestyle, and the Make Me A Rug service from Alternative Flooring. This enables you to go online, create your own rug from any of their carpet designs and your rug will be ready to collect from First Floors.
Jacaranda is a fantastic brand that we are thrilled to be able to retail, as it provides a stunning range of hand woven rugs from India, which are simply stunning. Available in an array of colours, this company prides itself on unique products that you simply can't find anywhere else in the UK.
When designing your own rug, the possibilities really are endless, so pop into the showroom to have a browse and let our carpet specialist Patrick help you to design your own unique, bespoke rug.
We are located on Fenwick Road in Giffnock and for our customers who might find it difficult to get to our showroom we also offer a free, no-obligation consultation.
Call us on 0141 638 0968 or contact us online.