Panaget French Oak
Here at First Floors our aim is to bring you not only the most popular and well known brands on the market, but also the most innovative, reputable and long-established brands that provide some of the most beautiful flooring options available today. One of those brands is Panaget Parquet.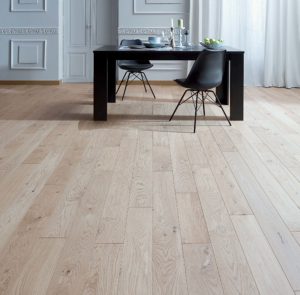 This highly regarded French wood flooring brand not only provides the most incredible wood flooring options but they have been established since 1929 and have inspirational roots.
Using the most exotic and well regarded woods on the market including Bamboo, Oak, Jatoba, Robina, Walnut and Teak, Panaget has created a range of parquet flooring in stunning designs, colours and finishes, including wood floors with white, grey, classic and warm brown hues in traditional boards as well as herringbone, boat deck and marquetry designs.
Made in Bourgbarre, a Breton village watched over by a belfry and Panaget's towers, flooring from this brand has constantly evolved since 1929, and it now has two plants and 150 employees working with 100% French oak.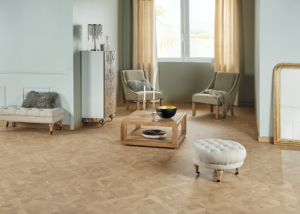 Women take up over half the workforce in the factories, combining a passion for wood's refined nature with proven technical ability. Each type of flooring has its own laying method, which our fitters here at First Floors are qualified to do.
Flooring from this brand is 100% accredited and alongside wood flooring, and provides some exquisite wood wall panelling. See in-store for more details and to see the full range or contact us for a quote if you see something you like at the Panaget website.