Quick Step Flooring Glasgow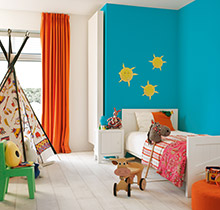 With so many flooring options to choose from, making the right decision for your family home can be quite daunting.
Laminate flooring is one of the choices you can make. Perfect for busy homes with kids, pets and busy modern lives. The manufacturing of this product has made huge advancements over the last few years, and the beauty of this product is that you will have a tremendous choice of colours and styles and some incredibly realistic wood finishes. Here at First Floors we have a wonderful range of laminates for you to choose from. We believe that one of the best laminates on the market today is Quick Step. Quick Step flooring is a real pioneer in the development of laminated floors. Why would you choose Quick Step? One of the reasons is their extra protective layer which claims to be 10 times more scratch resistant than standard laminates flooring. Another reason is their fantastic choice of colours and styles. These laminates are really one of the best and the quality is unsurpassed. Quick Step invented the Uniclic system which has now been patented and used by many other companies. It is brilliant, gives a solid finish and is easy to install. They also offer a splash warranty. The glued base and pre-tensioning gives wonderful protection against surface moisture eg. spilt drinks. They are also given a unique permanent anti-static treatment, which will in turn, will attract significantly less dust. This is also a patented technology by Quick Step. If you are worried about your floor fading in the sunlight then there is no need as Quick Step laminate has been treated to be sun and light resistant. It is also PEFC certified which means it is an environmentally friendly product and comes from sustainable sources. We could go on all day describing this product, but it is best to see it for real. At First Floors we have all the ranges for you to look at and have a fabulous range of samples in our showroom. Visit us at 176 Fenwick Road, Glasgow G77 6YD. Alternatively call us for a free home visit on 0141 638 0968. We will come to you with a full range of Quick Step flooring samples to suit your taste and budget. We will also measure up and give you an accurate quote. Our home visit is obligation free.