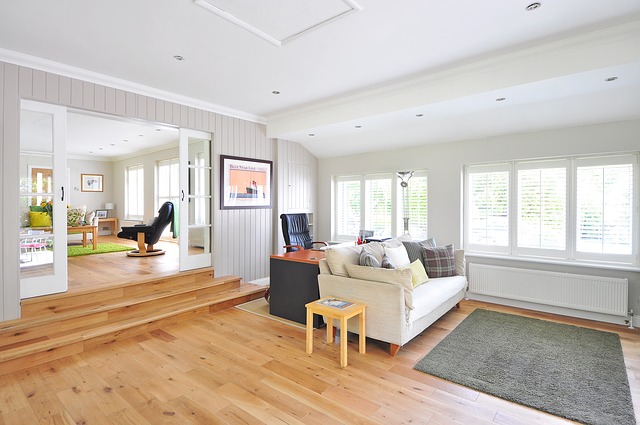 Deciding what type of flooring to use in your home can be a difficult decision. Should you go for carpet or real wood floors? Here at First Floors we love the flexibility, choice and longevity of wooden flooring. Below we share some reasons why you should choose wooden flooring for your home.
1. Wooden flooring is strong and durable
One popular advantage of real wood floors is that they are incredibly tough and long-lasting. Engineered wood flooring is designed to last and as long as you treat it with care and look after your flooring, it will last you a very long time. This toughness makes it ideal for families with young children and pets.
2. It's simply classic
Real wood floors are timeless and work with any style of the room. They help to add character to a room, no matter what type of wood you choose. Maple and oak floors are warm and inviting and look good even after twenty years when they may have suffered a few minor scrapes. Wooden floors never lose their stylish quality.
3. The versatile flooring option
Wooden flooring is just so incredibly versatile, as there is so much choice out there. You have a range of finishes and textures to choose from, including bleached hardwoods and timber. You also have the option of treating the grain and adding a colour stain if you so wish. Use warm oak floors in your living and dining areas and lighter tones in a small kitchen.
4. Easy to maintain and clean
We all want flooring that is easy to clean and maintain in the long run. Thankfully, wooden floors are very easy to keep clean. All they need is a quick sweep and an occasional mop with a very damp cloth. It's important to mop up spills as soon as they happen and to keep the floor as clean as possible.
If you are searching for wooden flooring in Glasgow then please visit our flooring showroom, here in the heart of Glasgow. We have a wide range of real wood floors for you to choose from of various finishes at a number of price points. Pop in or give us a call today, we're open 7 days.