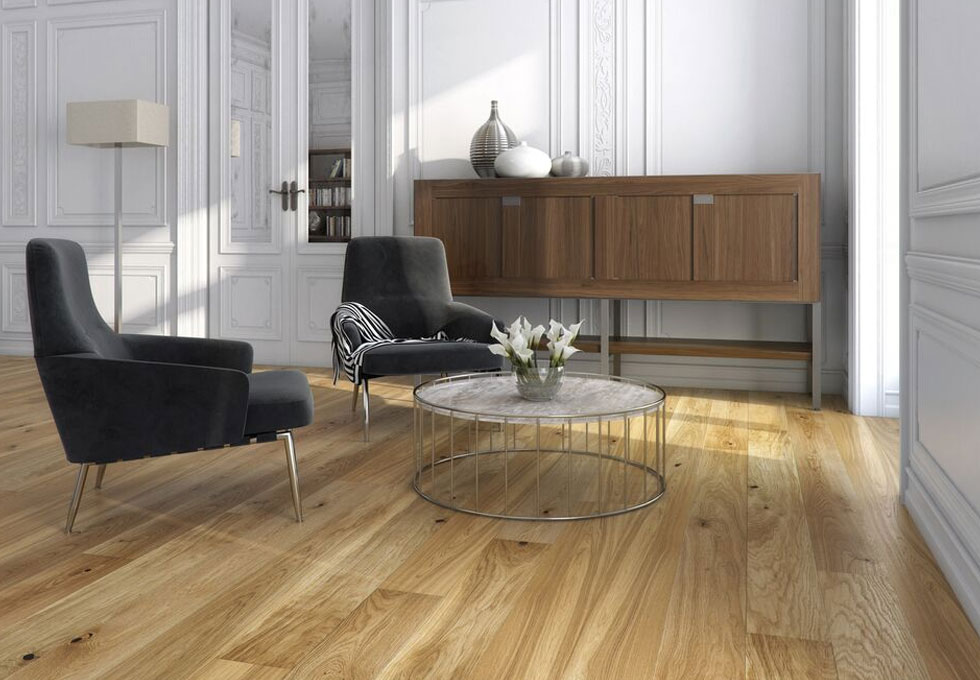 If you have recently moved into your property and it needs a little work, then you may be considering new floors. But what type of flooring should you go for? Real wood floors are one fantastic option. Although the initial cost is slightly more than carpet or vinyl, there are many benefits in opting for this type of flooring. Below we explore some of these benefits.
1. Real wood floors age well
Oak floors and other types of real wood age incredibly well. In fact, they can look even better with age. Real wood floors offer you that timeless style that doesn't go out of fashion. So, your real wood floors will always perfectly match your interior space, no matter what type of interior decor you choose.
2. A great investment option
When you want to get the best value for your money, you can't go wrong with real wood floors. They are a great investment due to their longevity, ease of use and maintenance. Real wood floors have also been proven to attract potential buyers, something to think about if you wish to sell in the future.
3. Easy to clean and maintain
Real wood floors are very easy to keep clean. Simply give them a quick sweep or vacuum to remove any loose dirt. Be sure not to allow pools of water to accumulate, so if spills occur, deal with them straight away. Water treated real wood floors can be installed in your kitchen.
4. A good option if you have pets
If you suffer from dust allergies or have pets, then real wood floors are a good choice. This is because dust and any pet hairs are incredibly easy to remove when vacuuming. It's also good to know that real wood floors will not harbour any pet lice or dust mites.
5. They are the durable option
Real wood floors are incredibly tough and durable. So, if you plan to use the same type of flooring in an open plan area, from the hallway through to your kitchen, then it's a great option. They cope incredibly well with everyday wear, feel warm in winter and will not easily chip or scuff.
If you would like to learn more about our wood flooring, including a vast range of real wood floors, then please visit our flooring showroom located in the south side of Glasgow, or browse our website and give us a call.