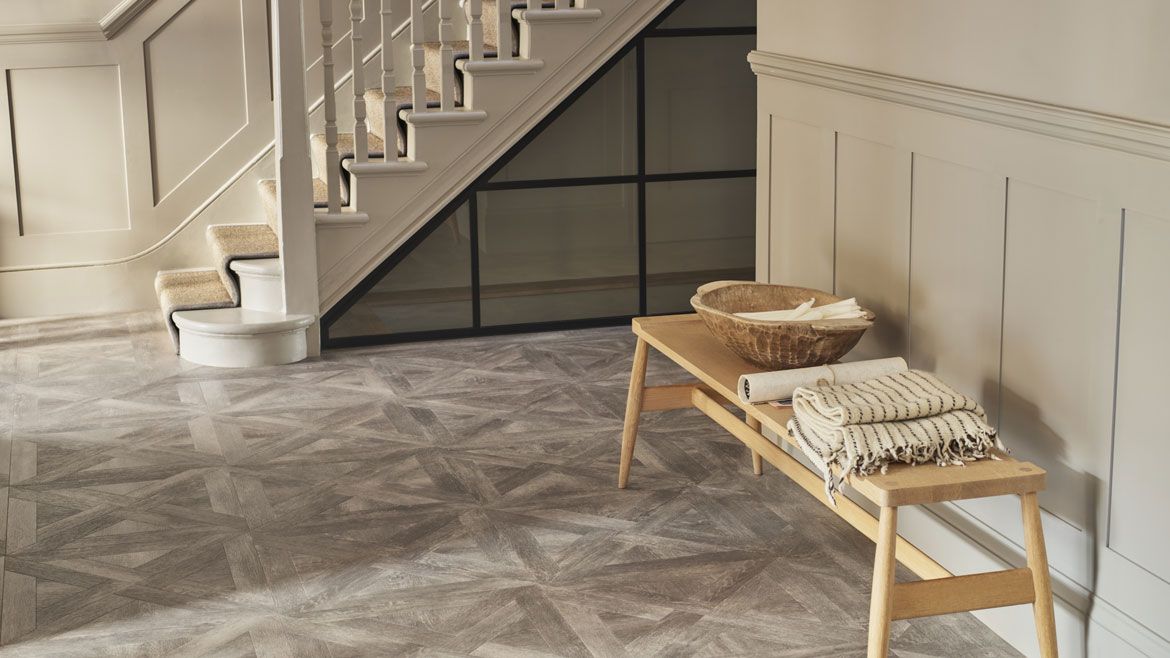 Available in a design and style to suit almost any room in the house, vinyl flooring provides an attractive, contemporary flooring solution that's a popular option. Fresh innovation and technology within the sector has resulted in high-grade products which offer exceptional quality and value. Whether you're considering vinyl flooring for the first time or have already benefited from an installation in your property and are looking to purchase again, take a look at the benefits vinyl flooring can bring.
An enormous range of colours, textures and styles
One of the major advantages of vinyl is the incredible selection of colours and designs on offer. From natural-looking vinyl options which give the appearance of timber boards through to stone and tile decors that add an appealing touch to kitchens, utilities and more, vinyl can fit with almost any interior design scheme. Advanced printing and dye techniques result in subtle, multi-faceted patterns that add an air of sophistication to any location.
Very hygienic
Particularly in households where there are pets or allergy sufferers, keeping dust and dirt to a minimum is essential. Unlike some floorings, vinyl doesn't trap the dirt. In addition, cleaning is straight-forward and easy. In most cases, a simple wipe-over with a damp cloth or mop, using standard cleaning products, is sufficient to keep your vinyl in immaculate condition.
Acoustic and thermal insulation
Forget cold flooring underfoot or echoing rooms: the contemporary vinyl you'll find in our flooring showrooms has integral thermal and acoustic insulation. This assists in maintaining optimal temperature, as well as ensuring that footfall is muffled.
Hard-wearing flooring at our carpet showroom
Particularly in heavy-traffic areas, flooring that's capable of withstanding regular use is essential. Vinyl is extremely durable, lasting for years longer than less-durable options. What's more, it's resistant to UV deterioration, damage from damp or moisture and problems caused by insects, mould or fungi. This makes it a great option for challenging locations where flooring choices are limited.
Have you considered Amtico?
We stock vinyl from a number of luxury suppliers such as Amtico. Top-quality vinyl is comparable in appeal and value to any other premium flooring. Drop in and see for us for a no obligation chat, we're open 7 days.