Thomas Witter Carpets
We recently expanded our new showroom into 3,500 square foot of retail space making us the largest independent retailer in Giffnock.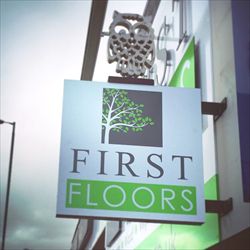 We are now retailing a fabulous, high-quality range of Thomas Witter carpet, offering British style and design at it's very best. Thomas Witter is one of the UK's leading carpet brands, providing a range of styles using the very best British wool yarns available today.
With an award-winning range, we have many colours, styles and finishes to choose from – all manufactured to the highest standards. Thomas Witter also provide a Manufacturers Wear Guarantee to ensure that you are able to enjoy your Thomas Witter carpet for years to come.
As one of the oldest and well-respected carpet creators, we felt that this was an essential addition to our ever-expanding carpet range. Our carpet specialist Patrick Oats will be able to guide you through the options when it comes to this brand, and can advise you on the fitting, care and longevity of this product.
The great thing about the Thomas Witter carpet brand is that it has an option for all tastes and budgets, and for every room or workplace. We offer heavy weight Luxury Berbers in British Wool, as well as the lower priced twists in over 320 options.
The range also comes with a wear guarantee, testament to their confidence in the their use of the finest yarns and raw materials. By using British wool, they can guarantee their quality of style and durability.
Urban Collection
The Urban Collection by Thomas Witter has been hailed a work of art with its range of subtle colours, coordinating stripes and plain tasteful colours. We supply various widths, making this suitable for a stair runner.
Innovation & Discovery
The Thomas Witter carpet Innovation and Discovery range has various weight options available in many colour options.
Empire
This is great value for money, but still manufactured with British wool, offering subtle shades but at an affordable price.
Pop into our carpet showroom at 176 Fenwick Road just a stone's throw from the Orchard Park Hotel in Giffnock. We have access to a huge showroom showcasing some incredible wood, vinyl, laminate, linoneum and carpet options for your home or business.