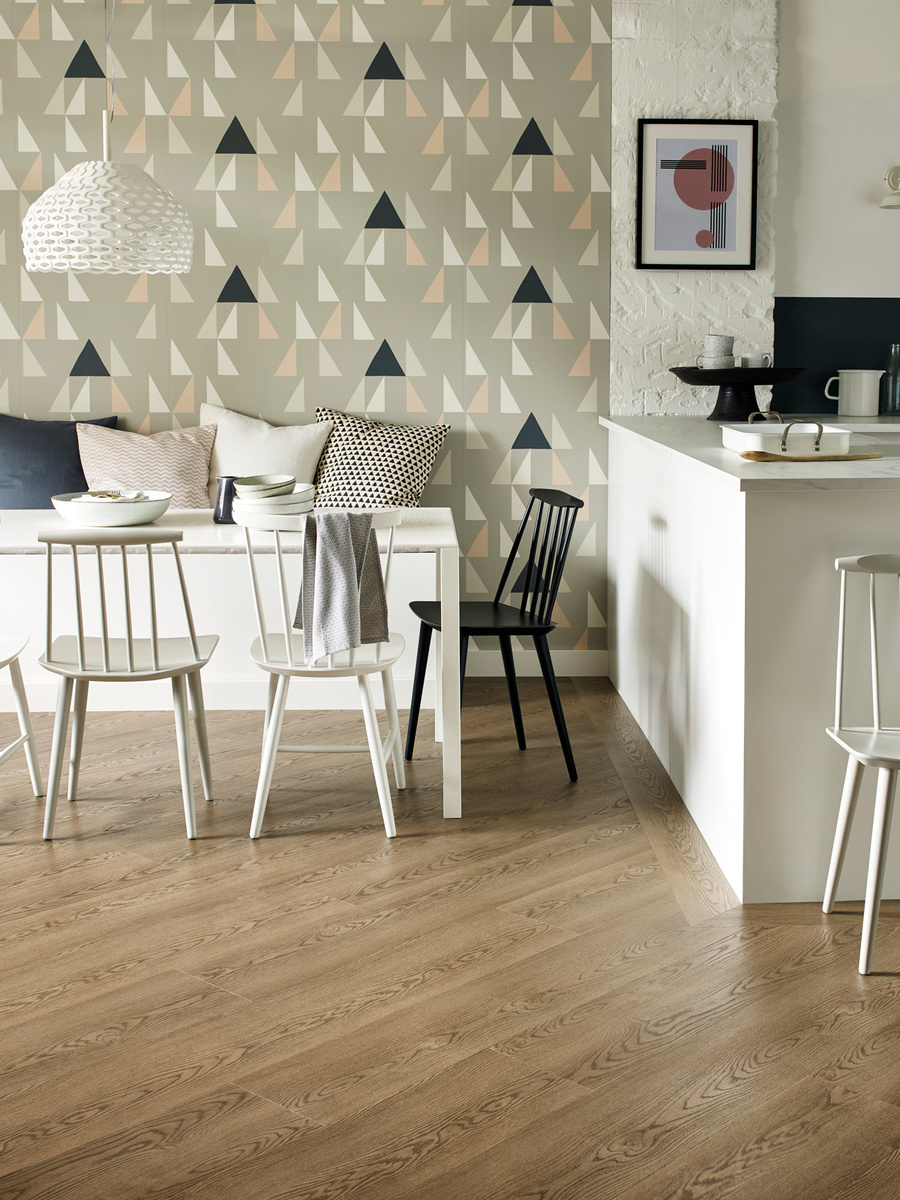 What type of flooring should you choose for your kitchen? This is probably the most used room in your home and it's important that your flooring will last and look great while being practical. Your choice of flooring has to be a great all-rounder and this is why luxury vinyl is the obvious choice. Below we explore some reasons why luxury vinyl flooring is a great choice for your kitchen.
Durable and tough flooring
The kitchen is one of the busiest rooms in your home and as such will have a heavy foot flow. This is why you need to choose flooring that is tough and durable to cope with wear and tear. Luxury vinyl flooring is incredibly robust and will stand the test of time.
Easy to clean and maintain
When you run a busy family home you need kitchen flooring that is low maintenance and easy to clean. The great news is that luxury vinyl has both of these qualities. All it requires is a quick clean to keep it looking like new. So just give it a sweep to remove any loose debris and simply give it a mop. That's it!
Variety of designs
Luxury vinyl flooring is very different to the vinyl flooring of the past. Luxury vinyl flooring from a top brand such as Amtico come in a variety of styles, colours and pattern options. Today's luxury vinyl flooring is modern, fresh and fits perfectly with the contemporary stylish kitchen.
Water proof
One of the biggest considerations when choosing flooring for your kitchen is that it needs to suit the moisture-rich environment. Luxury vinyl flooring is highly suitable as it is water-proof and copes well with any splashes or pools of water on the floor.
To find out more about our exciting Amtico luxury vinyl range for your kitchen, then please visit our First Floors flooring showroom today or give us a call.