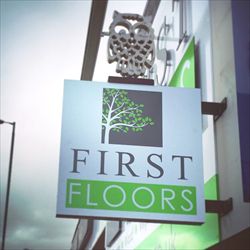 When you have a new luxury vinyl, laminate, solid or engineered wood floor fitted it's essential that you know what you need to do in order to take care of your new floor and keep it looking great for many years to come.
At First Floors we don't just sell flooring. We also provide a range of flooring accessories including:
Cleaning kids
Lacquered wood floor maintenance kits
Brushed and oiled wood floor maintenance kits
Door thresholds
Flooring underlay for all types of flooring including carpet, laminate, wood and vinyl
Beading in white or various wood species including oak
Specialist wood flooring mops
Radiator pipe covers
Specialist wood and laminate flooring nails
Wood, laminate and vinyl flooring adhesive
Protective felt furniture pads to protect your floor from scrapes and marks
Many of our customers are very good at DIY and like to fit the flooring themselves. Whilst we would only advise this if you know exactly what you are doing, we are happy to give you some advice and let you know what type of tools and adhesives etc. you will require. David fit floors for many years so is highly experienced in this area.
We also sell a great range of rugs, this is something you might want to consider if you have one of the softer hardwoods such as Americal Walnut. You might want to put a stylish hallway runner in your home to avoid any marks. However, it's worth remembering that wood floors are designed to be walked on and whilst they won't stay perfect, and marks and scuffs will add to the character of the flooring and over time they become less noticeable than when your floor is newly installed.
Pop into the showroom to see our full range of wood flooring accessories.