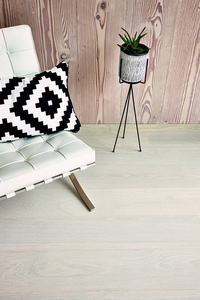 This weekend we are holding a special Boen wood flooring event, offering exclusive discounts and giving you the chance to talk to the Boen representative. You can get advice, take a look at the range and ask the rep any questions you may have about wood flooring and, of course, you can take advantage of our exclusive offers!
Boen – Hardwood Flooring Innovation
Boen is at the forefront of hardwood flooring innovation, and the latest system includes the introduction of the ready-to-use natural oil surface Live Natural, the Fashion Collection and the expansion of exclusive plank formats.
Leading Wood Flooring Manufacturer
Boen is one of the world's leading wood flooring manufacturers and provides a premium product whilst offering incredible value for money. Wood flooring by Boen is available in many different plank formats and wood species. Sold in over 50 countries, the Boen brand is a global hardwood flooring business, with production sites all over the globe.
More recently, Boen has been able to take a large part of the hardwood flooring market due to the high quality of its products, its continuous investment and production development.
Find out more about Boen Wood Flooring and watch the YouTube video.
First Floors Glasgow
First Floors provides laminate, carpet, vinyl and wood flooring from the world's leading manufacturers. We won't be beaten on price and offer a price match guarantee – we are never knowingly undersold.
We are located at 176 Fenwick Road, Glasgow – just near to Giffnock rail station. Don't miss out on this opportunity, there are some great savings to be made this weekend.
This event runs from Saturday 5th December to Sunday 6th December.