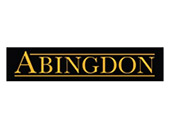 Based in South Wales, Abingdon Carpets is the UK's largest privately owned manufacturer of high-quality carpets.
We have chosen to showcase this brand in our showroom because they only use the best, top-grade materials when producing their extensive range of carpets but are also at the cutting edge of carpet production. The Abingdon Carpets brand is exemplary at carpet care, ensuring that their customers are happy from the choice available, to the finished product being in their home.
Stainfree
This range is the most popular ever easy-clean carpet available. They are manufactured using the latest no-stain technology designed to prevent all types of food and drink spillages from entering the pile fibre, so that you can avoid stains on your beautiful new carpet.
Stainfree range on the Abingdon Website
Wilton Royal
Abingdon's stylish and luxurious collection of high quality wool carpet is available in a wide range of styles and colours made with only best quality yarns and dyes.
The Love Story Collection
Abingdon's softest and most sumptuous carpet is available in a range of colours and is incredibly practical as it has the advantage of being bleach cleanable.
Love Story range on the Abingdon Website
Aqua Pro-Tec
This range from Abingdon is a stunning range of carpet but with a protective barrier that makes any liquid spill sit on the top of the carpet, giving you time to clean up spillages before they penetrate the pile fibre, keeping it looking as good as new no matter how long you've had your carpet.
Aqua Pro-Tec range on the Abingdon Website
Our carpet experts are on-hand to provide you with the very best advice on the best carpet to suit your home, decor, lifestyle and budget. We can also advise on the latest trends and the very latest developments in carpet manufacture to ensure that you are happy with your purchase. In our showroom we have various carpets laid down for you to walk on to help you in choosing a carpet.
The choice of style, colour, price and suitability from Abingdon Carpets is incredible and comes with a quality guarantee. Visit into the showroom to see the full range from Abingdon Carpets. Alternatively call our showroom on 0141 638 0968 to get advice from one of our dedicated experts. Don't forget – we offer a price match guarantee on all brands.
Find our more about Abingdon's Aqua Pro-Tec Carpet in their Youtube video.