A stunning collection of wool, wool mix, silk, synthetic and natural fiber carpets
In our carpet showroom you will find a wide range of established carpet brands including Axminster, Cormar, Adams, Alternative Flooring, Brintons, Lano, Penthouse, Ryalux, Ulster Carpets and Westex to name just a few.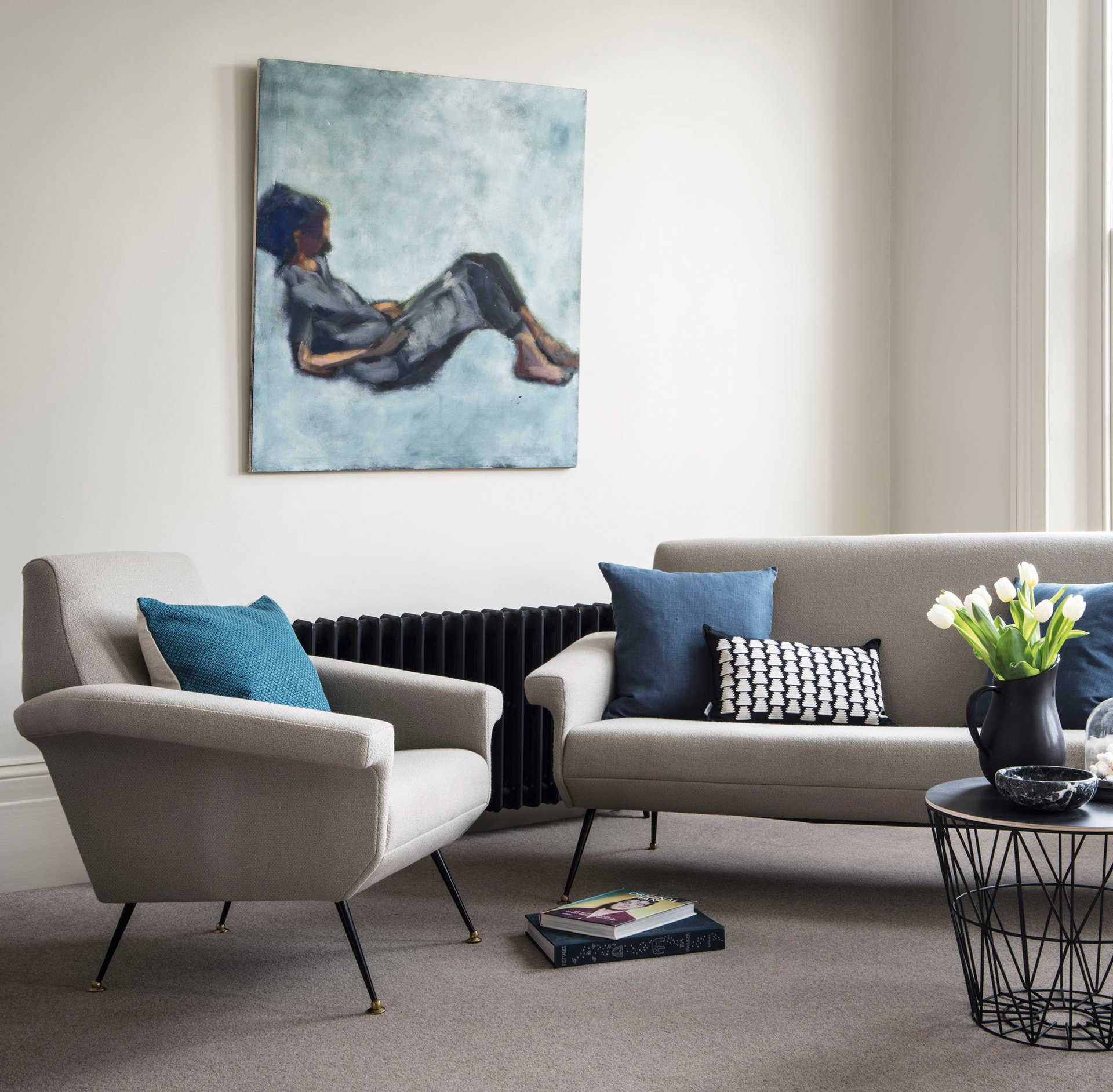 Visit our 4,500 sq ft showroom to browse through our extensive carpet ranges, and with prices starting from just £6.99 per square metre there are ranges to suit all budgets. Our own in store dedicated carpet expert will guide you through the options and help you decide which product would be best suited for your home.
Take advantage of our free home estimate and planning service, which we can carry out at a day and time that suits you. We can also bring out any samples to your home.
We pride ourselves on great service from selection right through from visiting the showroom to fitting the carpet in your home, and all our prices are regularly checked against local competitors to ensure all our customers receive the best prices. So should you in the unlikely event see the same carpet elsewhere we are happy to match it with our price match guarantee.
First Floors won Scotland's Best Flooring Company 2017 and East Renfrewshire's Best Business 2017.
Why would I choose First Floors for my carpet purchase?
We are an independent family business which has successfully supplied flooring for over 20 years throughout Scotland. We pride ourselves in great service, great value, and great workmanship. Our only concern is that our customers are nothing more than delighted with our service.
Will I be able to find what I am looking for in your store?
Absolutely. Our showroom is located over 3,500 sq ft and we have thousands of samples to choose from, ranging from man-made option to natural fibres and wool blends suitable for every area in the home. The options are endless, we have unlimited colour and styles for twists, Berbers, Saxony's and Axminsters.
Will I find something in my budget and receive value for money?
We have carpets from budget to mid and high range price bands and offer carpets starting from just £6.99 per square metre. In addition, we constantly compare our prices with other retailers to ensure our customers get the best prices. We also have a price match guarantee so should you find the same carpet elsewhere we are happy to match the price, and we run regular special offers and discounts.
Do you charge for estimates?
No! We offer a free home estimate and planning service, available 7 days a week and at a time to suit our customers. In addition, we can bring the samples to your home.
Do you offer a fitting service?
We only employ the very best fitters in the business. We have a fitting service for every product we sell, carried out by specialist fitters for that particular product, and at a lower price than most of our competitors. In addition, we can arrange to move furniture, uplift existing flooring, and prepare subfloors.
What are the delivery timescales?
We can have carpets on a next day delivery (subject to stock availability). Most carpets will only take 3-5 days to arrive.
What if I wish to order but not ready for a fitting date?
Many customers want to take advantage of a special offer even though they haven't moved into a property or are waiting for decorating to be carried out. Or they just want to order a floor and delay the fitting for whatever reason. This is absolutely fine, simply place your order to avoid any possible price increases and we will store your carpets until you are ready for fitting, at no extra charge.
Do you have an after sale service?
Yes. Upon completion of every fitting we always ensure we carry out a happy call service to confirm our customers are satisfied with our service and that there are no issues with the product. In addition, customers have a fitting and manufacturing guarantee for complete peace of mind.
We would like carpet on stairs and top landing but wood in my hallway. Do I have to go elsewhere for my hallway?
No. One of the great things about First Floors is that as well as a wide range of carpet options, we also have a vast range of solid and engineered wood including herringbone and crosshatch flooring in wood, an extensive range of luxury vinyl, and laminate options. We also stock ceramic tiles.
We only purchase environmentally friendly products - are you environmentally aware?
We supply carpets made from recycled materials including recycled plastic bottles, carpets made from corn on the cob and made from bamboo which is the fastest growing, most sustainable wood on the planet. Even our underlay is made from recycled material. Order your fantastic new carpet with the good feeling of helping to protect the environment.