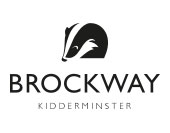 Brockway Kidderminster carpets are made in England from the finest wool.
As a family run business, with a generations of carpet makers, this brand believes strongly in craftsmanship and passing on the skills and knowledge throughout the years.
Because this brand manufactures carpet in their own factory, it means that it has much ore control and influence over the raw materials and designs that they use and produce. The result is a stunning range of wool carpets that will make your home feel warmer, quieter and more comfortable. Working with the UKs leading designers, colourists spinners, yarn suppliers and retailers this brand continually stays one step ahead. The result is a beautiful range of plain and twist carpets in a variety of colours, textures, styles and finishes.
There are 16 stunning ranges available, in plain, textured and patterned carpet in a wide range of colours. Visit the website to see the full range, and view our gallery for some inspiration.
Plain Carpet
Plain carpet is both stylish and beautiful, combining textures and colours that will stand the test of time and provide the ultimate canvas on which to paint your picture perfect room. All plain carpets are made from pure new wool, using two or three fold yarns.
Striped Carpet
Striped carpet is contemporary and stylish, inspired and inspiring. Make a statement when creating your ideal living space and design your home from the floor up. Available in a range of striking contemporary colours, textures and patterns.
View the Striped Carpet collection on the Brockway website 
Textured Carpet
Sophisticated and eye catching, the textured collection is full of character with a variety of textures including stylish loop pile, available in flat or textured and with a subtle hint of pattern.
View the Textured Carpet collection on the Brockway website
Visit First Floors to see the stunning range of carpets in our 4,500 sq ft showroom. We provide a price match guarantee, FREE home consultation and expert advice as to the best carpet for your home, budget and decor.