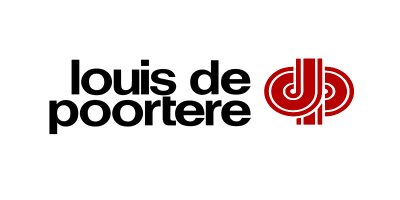 An Exceptional Collection of Rugs
De Poortere Freres was a family company of cloth merchants and manufacturers established in 1859 in Belgium. In 1929, son Louis De Poortere had an innate desire for innovation and began to design carpets inspired by Oriental patterns, which he soon discovered were popular within the British market.
Ninety years later, Louis De Poortere is continuing with these early innovations by diversifying the rug collections, exploring new production techniques and staying ahead in technology. We are thrilled to bring these products to our Glasgow customers.
The Louis De Poortere philosophy is based on a simple concept: to be more than just a manufacturer of carpets and to provide beauty, elegance, value and comfort to people's homes.
The designers and technicians at Louis De Poortere have created entire collections that are modern and accessible, and designed to bring you the upmost pleasure.
At Louis De Poortere you will find rugs, carpets, stair runners and even border rugs, which you could freely mix and match.
The 2019 collection is now available at First Floors. Not only are these rugs exceptionally made, they are beautiful too. There are several collections to choose from in an array of patterns, colours, sizes and styles.
The collection is highly accessible, with prices starting from just £155. Here are just a few of the collections available. Visit the Louis De Poortere website to see the full range and contact us for a quote. Remember we have a price match guarantee.
Antiquarian Collection
The 'Ushak' collection derives from the Turkish Tribe rug designs, which were used in mosques and churches. The range features faded colours and subtle patterns.
View Antiquarian Collection
Sari Collection
Inspired by Indian rugs made of sari silk leftovers, these rugs have stunning bright and irregular patterns and will add colour, interest and beauty to any living space.
View Sari Collection
Uyuni Tunupa Collection
Found in Bolivia, the Salar de Uyuni is the world's largest salt flat island and the rugs from this range are woven with a mix of yarns, resulting in diverse layers with a beautiful structure. The cotton chenille in different counts and the space dyed wool recreates the salt layer on top of the rich mineral underground. These rugs have horizontal ripples in two colour-ways.
View the Uyuni Tunupa Collection
Uyani Colchani Collection
Based on the same design principles of the Uyumni Tunupa Collection, these rugs have a Chanel-esque chequered design that will stand the test of time.
View the Uyani Colchani Collection
Mad Men Farenheit Collection
Inspired by the New York fall/winter period with its polar vortexes bringing frost, snow and ice to the city. The pattern evokes marks left by the skaters on the ice of the Wollman Rink.
View the Mad Men Farenheit Collection
Khayma Desert Grass Collection
Tribal designs of the Atlas region are recoloured here in amazing flowing mixes with a distinctive pattern grid. Each rug has multiple layers of texture, distressed areas and intricate stitching detail for a true vintage appearance.
View the Khayma Desert Grass Collection
Antiquarian Heriz Collection
This range is available in various colour-ways and feature a large central medallion, rosette shaped with a stair patterned perimeter. Distressed by age with its origin in Azeri Persia.
View the Antiquarian Heriz Collection
Antiquarian Bakhatiari Collection
The Bakhtiari live in the mountainous part of Khuzistan and Isfahan provinces of Iran. These rugs have a floral diamond pattern in feather shaped frames and have a distressed appearance.
View the Antiquarian Bakhatiari Collection