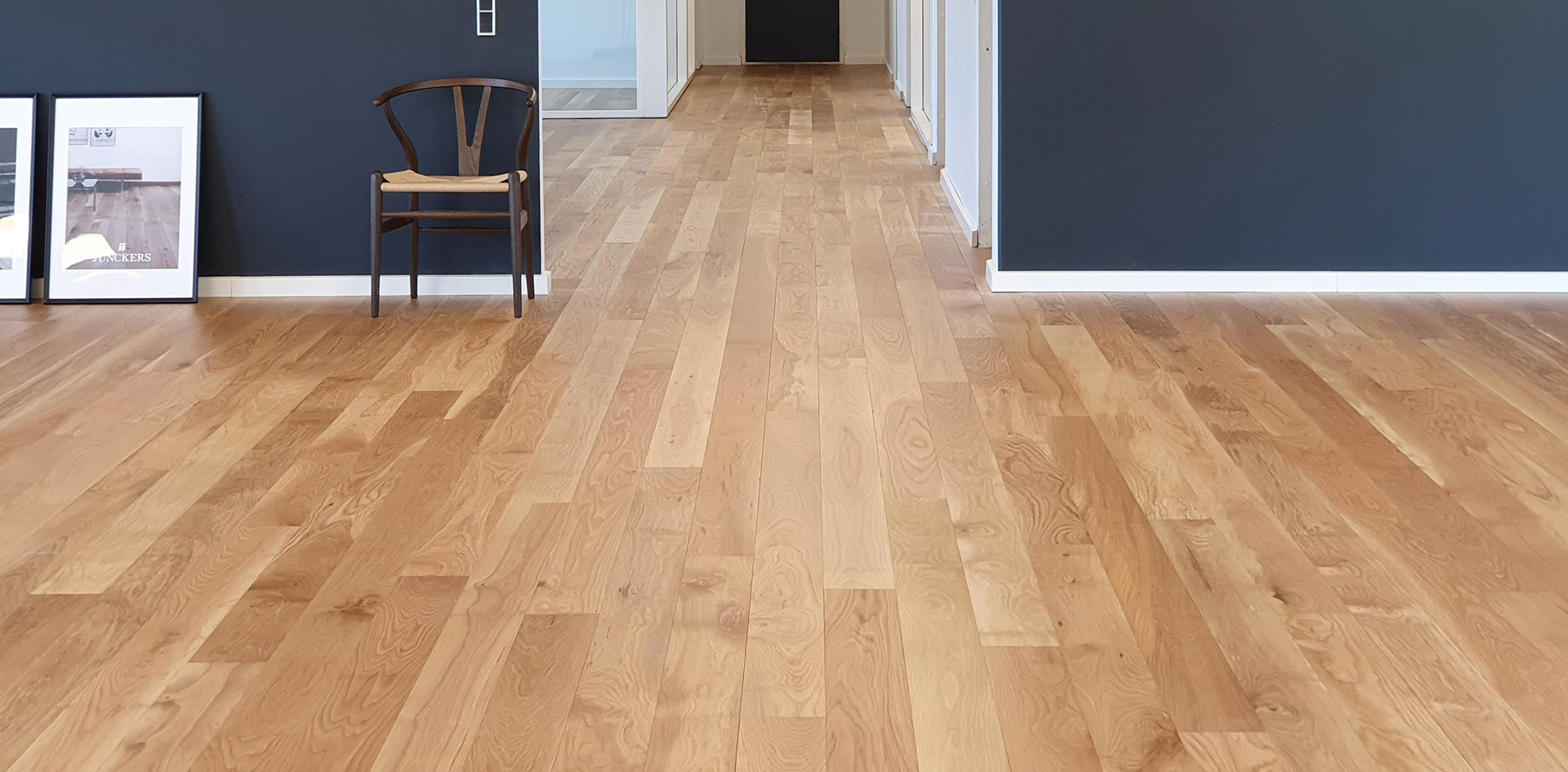 A Junckers hardwood floor provides your home with natural beauty and unlimited design options working from the floor up
Both stylish and distinctive, this range creates elegant harmony in your home or commercial property.
Each collection features a wide product range of varying wood species, colours and textures. All floors are prefinished with the factory using either urethane or oil. They can be used with underfloor heating, and a Junckers floor is easy to maintain lasting for generations.
2 Strip Board
The 2 strip board hardwood collection is a range of individually chosen wooden strips, laid in a staggered pattern. By combining this pattern the finished product provides personality and vibrancy.
View the 2 Strip Borad collection on the Junckers website
Plank Flooring (Solid Hardwood)
Many people want an authentic solid hardwood floor. The sheer beauty of a solid hardwood floor comprises long, broad planks, with all the natural details you would expect from a wood floor, adding a sense of calming elegance to every room.
Single Stave Blocks
With a Single Stave Floor you can have total creative freedom. Whether you prefer an intricate herringbone or mixing up styles for a unique look, you will bring your home to life.
Whale Bone Flooring
With Whale Bone Planks, you can achieve the perfect mix between a stunning herringbone pattern and the authentic look of solid hardwood.
Hexparket by CPH & Hartmann
The hexagon is found throughout nature and is seen as a beautifully harmonious shape, and in turn this has had an influence on both architecture and interior design. Junckers has embraced this pattern with the graphic, sharp look of this stunning and unique hardwood floor
Visit First Floors to see our collection of solid and engineered wood flooring, we offer a price match guarantee, free home consultation and fitting service by fitters experienced in intricate designs made with solid and engineered wood.